Top LGBTQ Moments For Pride Month
June is Pride month! While we celebrate this month, we look back on some of the top LGBTQ moments in Miss Universe history.
The Miss Universe Organization Allows Transgender Contestants to Compete
In 2012, the Miss Universe Organization allowed transgender contestants to enroll and compete at Miss Universe. Working closely with GLAAD, The Miss Universe Organization said in a statement that year, "We have a long history of supporting equality for all women, and this was something we took very seriously.
Olivia Culpo's Final Question

Before Olivia Culpo was Miss Universe, her response during the Final Question round at Miss USA 2012 made headlines. When asked by Judge Rob Kardashian if she "believed it would be fair if a transgender woman competed at Miss USA," Culpo responded with, "I do think that that would be fair, but I can understand that people would be a little apprehensive to take that road because there is a tradition of natural-born women but today where there's so many surgeries and so many people who need to change for a happier life, I do accept that, because I believe it's a free country." The audience cheered in agreement creating one of the best moments in Final Question history.

Patricia Yurena Miss Universe Spain 2013

First Runner up at the 2013 Miss Universe competition, Patricia Yurena of Spain made headlines shortly after when she came out as a lesbian, making her the first openly gay Miss Universe Spain. Yurena later pursued a career in the entertainment industry and is now a model and actress.

Pia Wurtzbach Defends the LGBTQ Community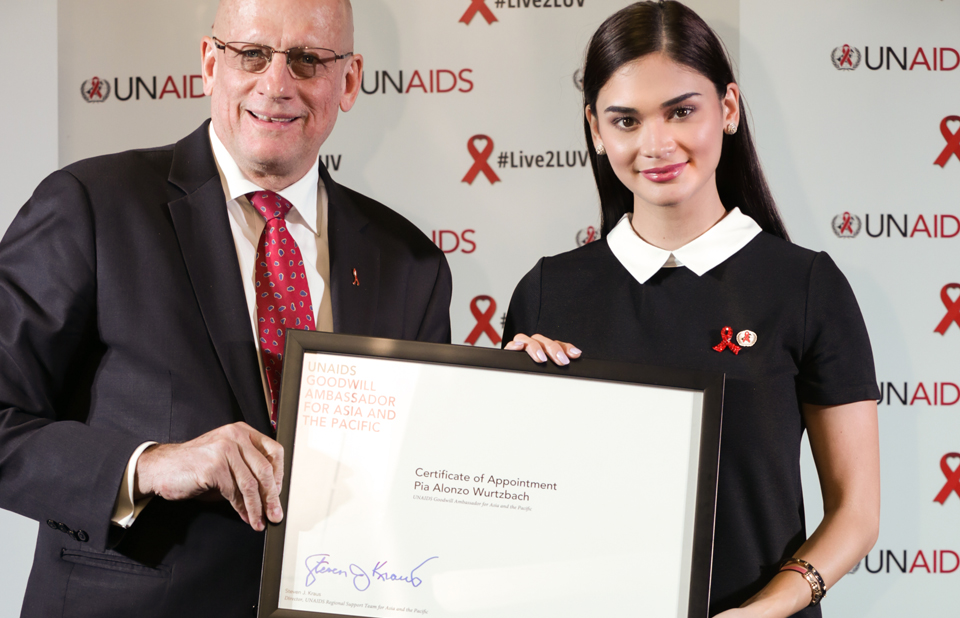 Miss Universe 2015 Pia Wurtzbach has stood up for LGBTQ rights on multiple occasions but her most notable and outspoken moment was when she penned a letter entitled "Why I Stand Up for LGBTQ Rights in The Philippines." This letter not only spoke to the people of her country, but it spoke for other global communities as well. Most recently, Pia was honored as UNAIDS Goodwill Ambassador for Asia and the Pacific, using her platform to inform and educate on HIV and AIDs awareness, education and prevention.