Cosmopolitan Sits Down with the New Miss USA
The new Miss USA responds to the ~controversy~ surounding her Q&A round moment and also explains what her glitzy big crown feels like.
Kára McCullough, Miss District of Columbia, was crowned Miss USA 2017 during the sparkly pageant Sunday night in Las Vegas. And while it would be wholly reasonable for her to spend this next week in bed (or at least on a couch in sweatpants, maybe sequinned sweatpants) relaxing and eating carbs, in the day and a half since her victory, she's upped and moved to New York City and begun an already-intense round of media appearances. Heavy is the head that wears the crown, after all, even if Kára says that crown is actually super light.
As her first in-depth interview, Kára spoke with Cosmopolitan.com on Tuesday morning. Read on for her take on the controversy surrounding her Q&A moments, both health care and "equalism," as well as what she's most looking forward to now she's in NYC. OK, it's street food, but guess what kind?!
So, you're coming off just a kind of busy weekend, you know? How are you feeling this morning?!
I'm well. I feel well-rested! I looked in the mirror this morning, and I was like, Whoa, I am Miss USA. And it just hit me [for the first time] like a ton of bricks. This entire experience has been so life-changing. And it's just begun! I'm just so excited. I know there'll be tiring days coming up, but I'm really energized. I think the two bags of green tea that went in my cup this morning are really helping.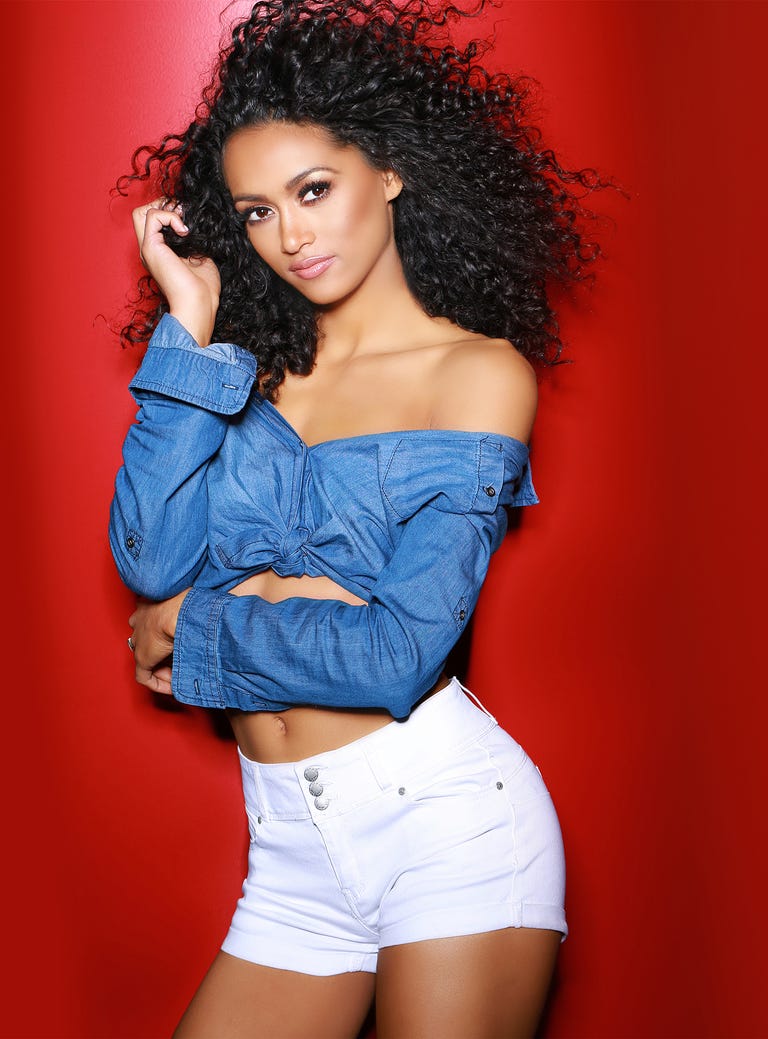 What does the crown feel like?
Oh my goodness. It feels like a halo. If I could really explain it, it's like that halo Snapchat filter; just imagine that. It's so light, and I just can't even believe that I've been honored and graced with this opportunity to wear it.
During the live broadcast, was there a moment when you went from being "confidently beautiful" to, say, confident you could win?
Well, I showed up to win! But really, I think [that moment] came when they called me for top three. I was the first one [called]. I remember standing on the little box that they had us positioned on, and I just lifted my head and asked God for guidance, and just let him know I was extremely thankful. I think that was like my turning point, like OK, Kára, you could really have this in the bag. You could take this all the way back to D.C.
Last year's Miss USA, Deshauna Barber, was also Miss District of Columbia. Was that something that ever psyched you out or made you second-guess your chances?
Absolutely. There were like a lot of naysayers in my ear, saying, "Ah, bad luck, states don't win back-to-back." But I had to let them know Drake put that out there in the universe for us and [D.C.] came back strong. Deshauna is just such a phenomenal person and she really broke so many pageant stereotypes. I'm just so thankful to have her as a sister, a friend, and a mentor — and her crowing me is by far one of the most honorable achievements that I've had.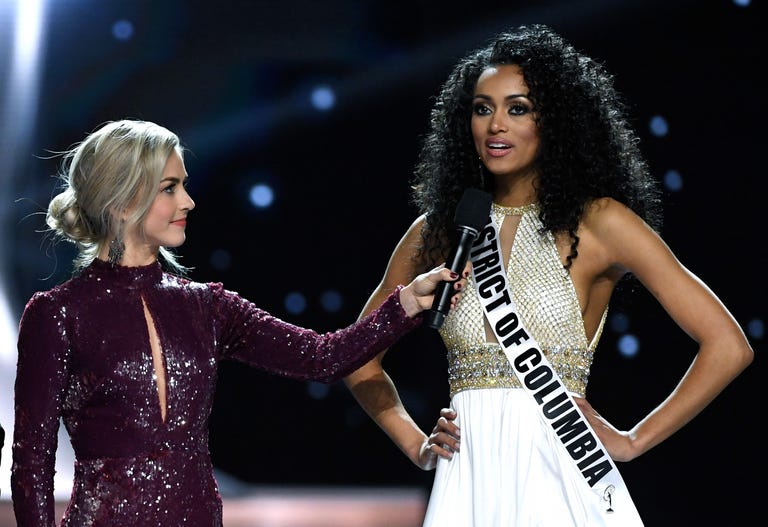 Read the rest here...