Ohio Senate and House honor Miss Ohio USA
Senator Joe Uecker (R-Miami Township) presented a resolution to Dinaleigh Baxter, of Adams County, during last Tuesday's session of the Ohio Senate honoring her for being named Miss Ohio USA 2017.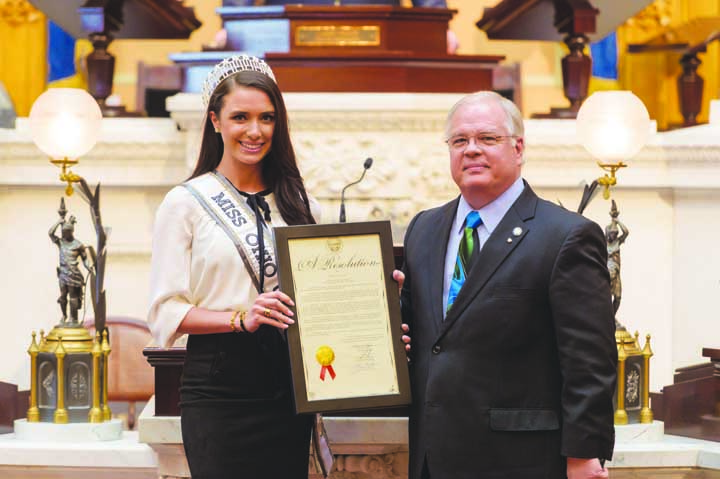 "Dinaleigh's success is a testament to her hard work and dedication over many years," Uecker said. "Today, I'd like to commend Ms. Baxter for representing her community and state so well and to wish her continued success in her future endeavors."

A graduate of North Adams High School, the 24-year-old Baxter plans to continue her education at Northern Kentucky University Chase College of Law in the fall.

Her list of accomplishments includes founding her own charity, Sisters and Brother Helping Others, as well as owning her own software company, Sonic LLC, based in Austin, Texas. She largely credits her success to her small town upbringing in Winchester, Ohio.


The new Miss Ohio USA 2017 was also honored with a resolution from the Ohio House of Representatives on the same day.
Baxter recently visited her high school alma mater and Peebles Elementary to share her message and outlook on life with local students.

In her speeches, she discussed her platform, which is about believing in one's self and not letting outside factors determine your value and worth.
While visiting all the first grade classes at Peebles Elementary earlier this week, Ms. Baxter read to the classes and talked about her childhood and answered many questions from the students. She let the students touch her crown for good luck and got hugs from her newest group of fans.
Originally Published on The People's Defender March 8, 2017